.Click the links to the left to SEE & HEAR the Band and to view the schedule.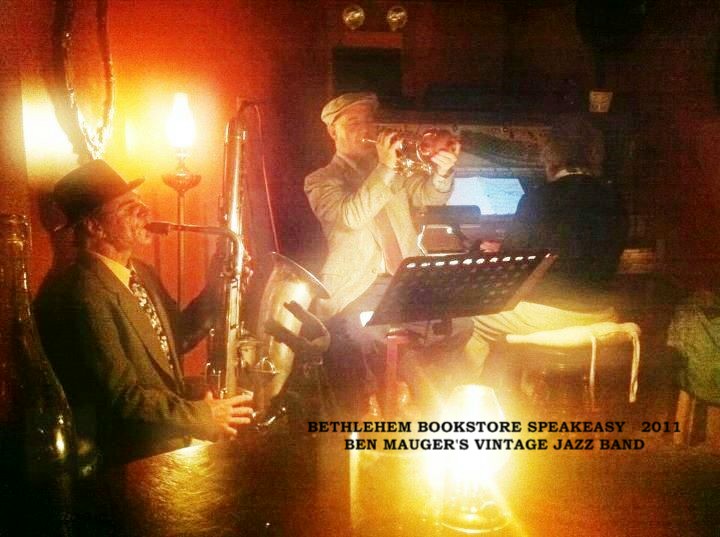 Or if you need a smaller group.  Here's another option:

The HOT JAZZ TRIO or QUARTET.  We perform quite regulary at the Bethlehem Book Store Speakeasy and is a real crowd pleaser.  Perfect for that small party where you need some hot Jazz to liven it up.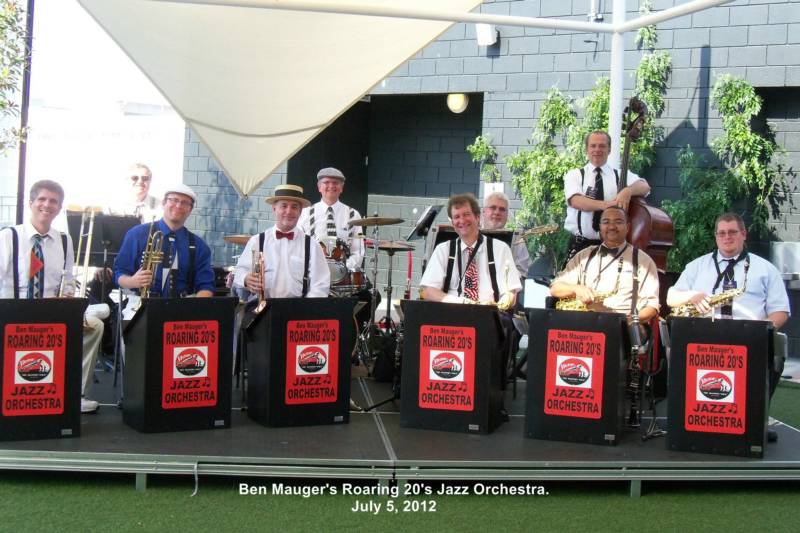 ROARING 20'S JAZZ ORCHESTRA --  Playing those HOT DANCE songs of the 1920's-30's.    This band has gotten quite popular very fast! 

  PLEASE NOTE:  I have relocated to Dunedin Florida so if you'd like to book this fine Pennsylvania R20's 10 piece Band please contact / email Bob Kreitz at rkreitz@rolandstock.com 

ROARING 20'S BAND   live recording July 15, 2012

TO HEAR THE ROARING 20'S BAND PLEASE CLICK THE ARROW >>>>>>>>>>>

R20'S BAND PLAYING "WHAT A  DAY"

Musicians on recording

Cornet I - Ben Mauger

Trumpet- Todd Fulginiti

Tbone- Mike Ober

Alto & Clarinet - Howard Boots

Alto III & Clar- Paul Kendal

Tenor - Jason Roach

Piano - Bob Kreitz

Guitar- Chuck Oettel

Bass / Tuba- Mike Shank

Drums- Doug Kulp

R20'S BAND PLAYING "BURNING THE ICEBERG"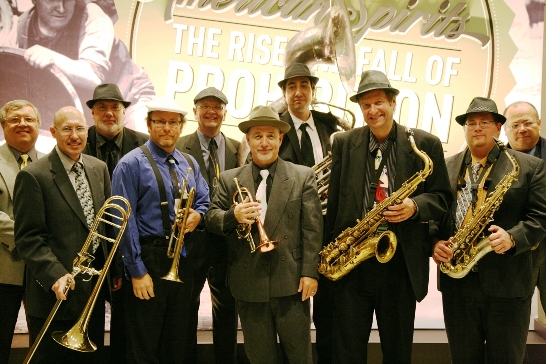 Please email me

if you would like to book any of my musical groups, or would like some more information about the bands.

Sincerely,

     Ben Mauger

R20'S BAND PLAYING "PUTTIN ON THE RITZ "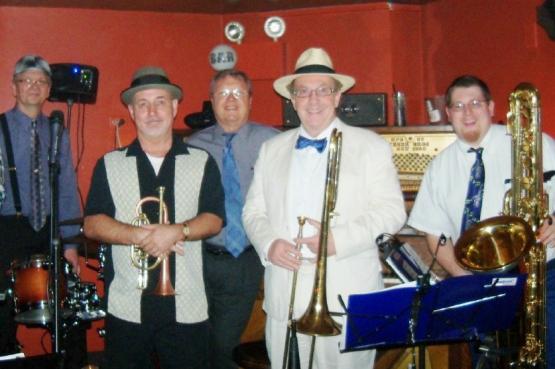 TO HEAR AND SEE LIVE VIDEO TAKEN OF THE ROARING 20'S ORCHESTRA  AND THE VINTAGE JAZZ BAND PLEASE COPY AND PASTE THESE YOUTUBE LINKS  INTO YOUR BROWSER.  THIS IS FROM A CONCERT SEPT 15, 2013  AT THE TRI STATE JAZZ SOCIETY ... 

http://www.youtube.com/watch?v=jJuTvYdz6Jw

http://www.youtube.com/watch?v=8V4Xre-0PU4

http://www.youtube.com/watch?v=nY51725VVn4

http://www.youtube.com/watch?v=HBcEIdK1FxM

                   Picture below was from July 5th, 2012 at Washington Nationals Ball Park.  We played before the ball game for a special turn back the clock night.

NOTE:  Click the arrow to hear a song called MY HEART.  A song I recorded with Dave Sager's Pie In The Sky Jazz Band.  One of my favorite songs, and favorite groups that I am lucky to work with!!

Hello and welcome to my web site.  At the top of the page click the red links to go to the other two pages to view schedule and see and hear some more video's of the groups I am lucky to perform with.  The video above is from the 2014 Hot Steamed Jazz Festival.  A Jazz Standard "Indiana".  

Picture above from 2013 With (left to right) Doug Kulp, Ben Mauger, Bob Kreitz, Bob Peruzzi, and Jason Roach.  A fun group that was quite the 20's style with Jason on the Bass Sax